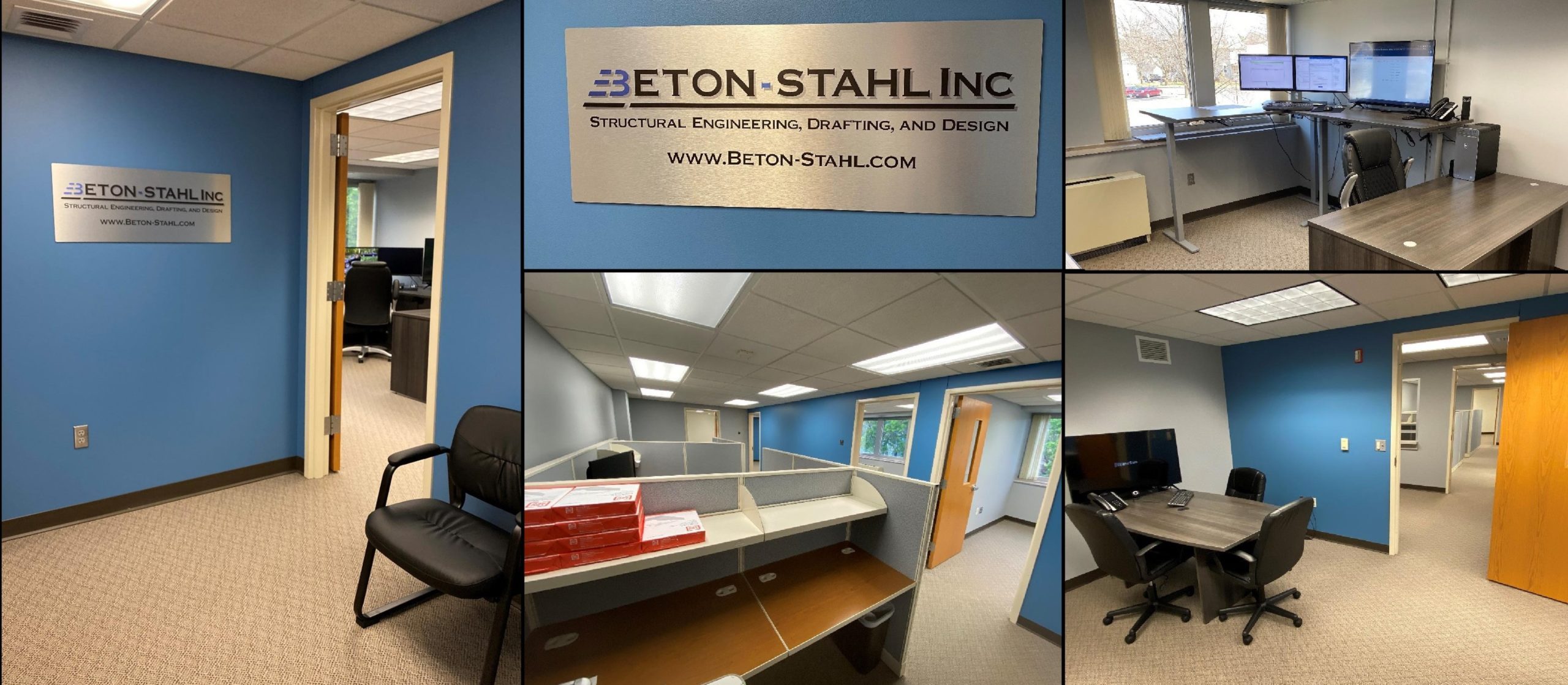 Beton-Stahl is pleased to announce the opening of another office location in Menomonie Wisconsin.
The Menomonie location will supplement our existing office in Hudson Wisconsin and afford us the ability to further expand our presence in precast specialty engineering, steel detailing, and Engineer of Record services.
As we transition back from working remotely, the health of our staff, their families, and our clients is our top priority. To ensure a safe environment, we will continue to limit unnecessary face to face interactions with the general public through the use of video conferencing, cloud-based systems, and virtual meetings that ensure the projects successful completion without interruption.
We could not have realized this without the hard work and dedication of our staff as well as the loyalty of our clients. As we slowly transition into the new normal, we thank you for your continued business and look forward too many more successful projects.